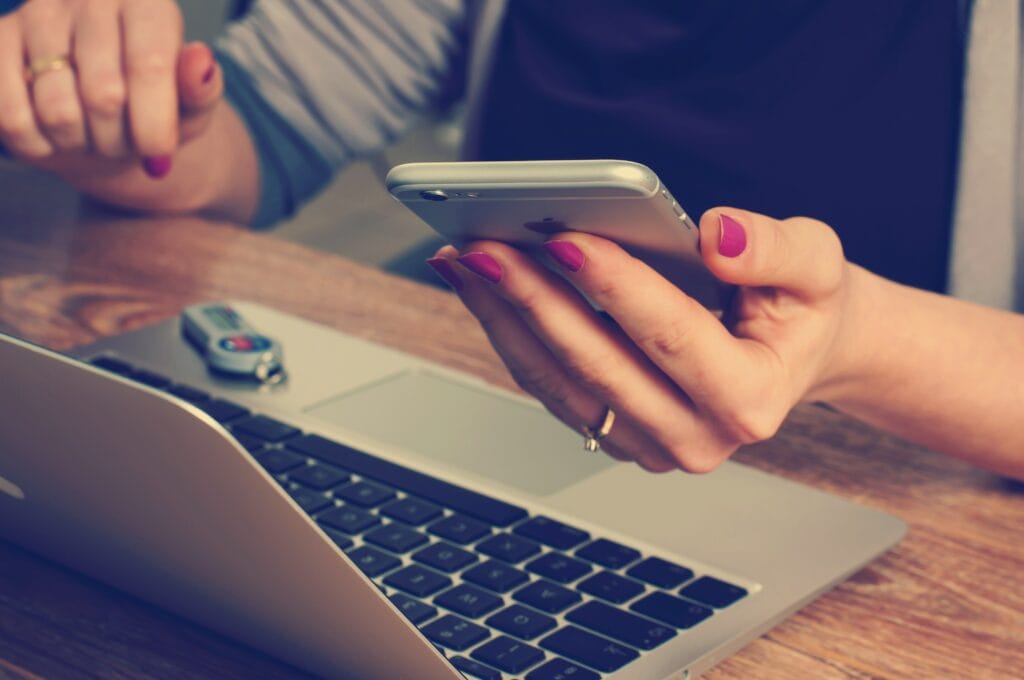 Susanna Waters
Director of Business Development
GEM Technologies, Inc. 
Working with the Small Business Administration (SBA), the US Government set a goal in 2021 that 5% of all federal contracting dollars be set-aside for Women-Owned Small Businesses. What does that mean for you as a female business owner, and how can you qualify for those set-asides?
Before we get started, I want to emphasize that I am not a small business advisor, I do not represent the US Small Business Administration, and I do not own my own business. However, as an active partner with businesses of all sizes across the nation on behalf of GEM Technologies, I am always looking for qualified small business subcontractors under our Small Business Program, which follows US Government requirements for small business participation in our subcontracting process.
As a Government Contractor, GEM Technologies is required to look for every possible opportunity to partner with small businesses in the following categories to ensure that the Federal Government is also meeting their requirements for partnering with the small business community:
Small Business
Small Disadvantaged Business
Veteran-Owned Small Business / Service-Disabled Veteran-Owned Small Business
Woman-Owned Small Business / Economically Disadvantaged Woman-Owned Small Business
HUBZone Small Business
Each US Government Agency's goals vary for each category, but an example is provided here. To meet each of these goals, each Agency sets aside a portion of their contracts and subcontracts to attract participation from certain types of small businesses. A DOE National Laboratory, for example, recently set aside an IT contract valued at up to $25,000,000 for Service-Disabled Veteran-Owned Small Businesses. This meant that no other large or small business could participate in the bidding process unless they were a subcontractor to an organization that was registered as a Service-Disabled Veteran-Owned Small Business.
If your organization qualifies as a Woman-Owned Small Business based on the Code of Federal Regulations (CFR) and Small Business Administration program requirements, you can self-certify by registering your organization/entity as a woman-owned small business (WOSB) in the System for Award Management (SAM) at SAM.gov. Registration within the system is required to conduct business with the US Government and its contractors. Note: This registration is free, so be cautious of any advertisements or consultants that advise you otherwise.
But how do you know if your business would be considered a large business or a small business? This is based on the SBA's size standards according to the US Government's NAICS Code System. NAICS stands for North American Industry Classification System. Essentially, the SBA/NAICS code system levels the playing field for business sizes no matter the industry. A business in code 236220, Construction, is considered small until it reaches an average annual revenue of $41,500,000 or higher. A soybean farmer operating in code 111110, on the other hand, is considered a small business until he/she reaches an average of only $1,000,000 a year.
After you have identified which industry best represents your organization in the SBA's Table of Small Business Size Standards according to NAICS code, and picked at least one NAICS code that best summarizes your offerings, note which corresponding size standard applies to that NAICS code (employees or revenue). From there, follow the SBA's guidance on small business size calculations on their website, which vary but are based on employee headcounts, average annual revenues over 3-5 years, and/or affiliates' involvement with your organization.
Armed with this information, you will know how to accurately certify your small business size status on SAM.gov. I recommend identifying as many NAICS codes that suit your organization's offerings as possible and registering accordingly. Following your initial registration, you will need to annually recertify in SAM.gov.
After you've registered with the System for Award Management, you are ready to conduct business with the US Government and its contractors! Prime contracting opportunities are posted to https://sam.gov/content/opportunities daily, and you are able to set parameters for opportunity searches based on set-asides, agencies, locations, and other keywords.
Source: SBA Quick Market Search Results, based on Quick Market Search Listing, where the firm has not opted out of DSBS searches; the firm is small in any of these NAICS codes: 236220; the profile location is in: Tennessee; the profile's status is that of a standard DSBS search; and economic groups randomized by original start time of search.
Small Business Program Managers often use the DSBS when they are trying to meet their small business goals for particular categories. Using the above search, for example, a Small Business Program Manager would be able to see that there are 84 WOSB's operating within the NAICS code 236220 in Tennessee. He/she could then add more parameters to find out how many were within a specific zip code, access each of those profiles, and reach out to one or more of the organizations about bidding on the next procurement to help him/her reach their Agency goals.
Is certification as a Woman-Owned Small Business right for everyone who qualifies? If you ever want to conduct business with a US Government Agency or its contractors, it is already necessary to register in SAM.gov. Self-certification as a Woman-Owned Small Business is embedded within that registration process, so if you can show annual revenues or headcounts for the prior 3-5 years (or less if you haven't been in business that long), I would recommend reviewing the qualifications and applying if you meet those standards.
This is a relatively easy process and the long-term benefits far outweigh the initial legwork required to be registered. It's possible that you can also register as an Economically Disadvantaged Woman-Owned Small Business (EDWOSB), which allows Government agencies to check the boxes for three SB categories (Small Business / Woman-Owned Small Business/Economically Disadvantaged Woman-Owned Small Business), motivating them to provide your organization with even more opportunities to bid contracts. WOSB/EDWOSB organizations are also eligible for certain sole-source awards, meaning that a bid competition may not be necessary for procurements under $4,500,000 for certain services. See FAR 19.1506 for additional information.
Ready to take that step but want a second opinion? Your local Procurement Technical Assistance Center (PTAC) provides excellent free training and resources for small businesses that want to register properly to work with the Federal Government. The link to the Knoxville/Oak Ridge PTAC office, which collaborates with the University of Tennessee, is available here.
Susanna Waters is the Director of Business Development for GEM Technologies, where she has managed the implementation of the organization's Small Business Program after the firm outgrew the small business size standards for construction. She holds a BA in English Literature from Maryville College and is trained in proposal writing, management, and corporate leadership. As an active member of the East Tennessee Economic Council, Blount County Partnership, and Chambers of Commerce in Oak Ridge and Knoxville, she is an advocate for all small businesses eager to work within the Tennessee Valley.