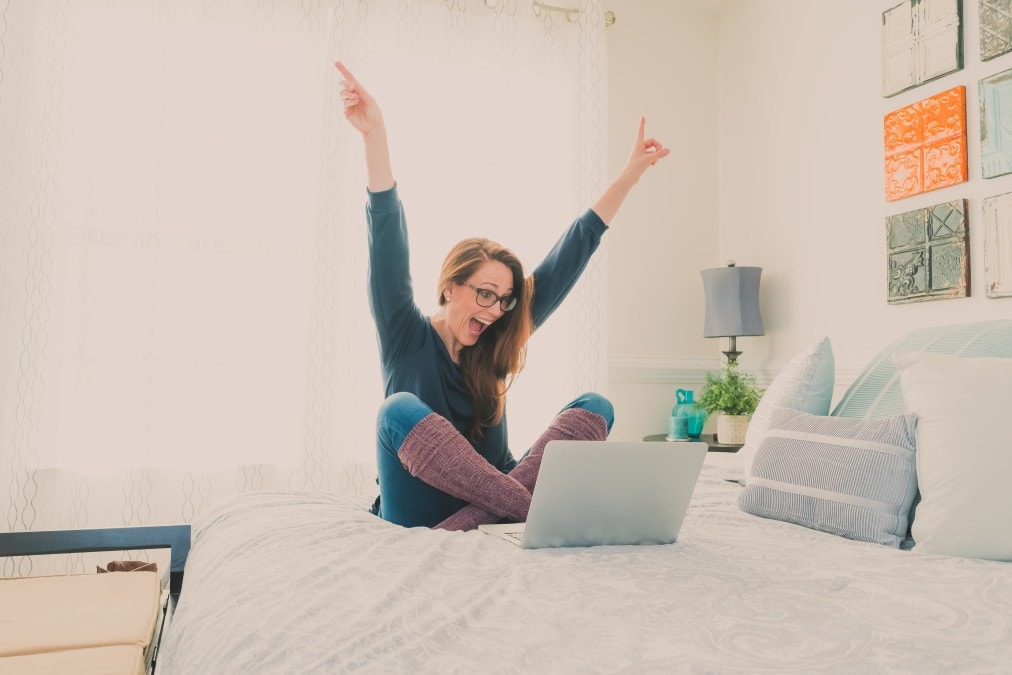 We have all been told that money has to be earned and that it does not indeed grow from a proverbial money tree, unfortunately. What is feasible, though, is to establish ways to generate residual income or passive income.
What is Income?
We all need to make money on a regular basis to provide for our families, to make ends meet, and to achieve our goals. Now, assuming we don't turn to a life of crime and bank robbing when we become adults, we choose professions that allow us to earn enough money to live the lifestyles we want to lead.
Essentially, that's the definition of income - the money we receive on a regular basis in exchange for the labor, goods, or services we offer. Most people are accustomed to the routine of trading their time for money, but the goal in passive income is to remove your time from the earning equation.
What is Passive Income?
There are opportunities to earn a passive income - one that doesn't require you to be actively involved in the day-to-day operations of a business - in almost any business; you just have to get creative! Aside from investing excess capital, which isn't always an option for small businesses, create ways to market and sell products and services that don't require you to be actively working.
Ultimately, the goal of passive income is to create a steady and predictable stream of cash for you without being tied down to trading your time for money, whether that be in your business or working for someone else. If you know where to invest your financial resources or how to leverage your intellectual capital correctly, you can produce your product or service once and reap the reward from it indefinitely.
NOTE - There are many ways to earn passive income, and I want to give you adequate information about each one. Therefore, I'm dividing this topic into TWO blogs!
This blog will highlight ways to use your intellectual capital to make passive income.
My next blog will focus on ways to earn a passive income by investing your money - your cash capital.
Be sure to click on the link to read the second half of this series!
(When the second blog is published, we need to reword the previous sentence and create a link that sends people to it.)
4 Types of Products and Services You Can Sell Indefinitely
Examples of Products and Services that Could Sell Indefinitely
Affiliate Marketing or Sponsorships
If you mention other businesses' products or services within your blogs or YouTube videos, you can qualify for affiliate marketing programs or business sponsorships from companies. In other words, you "Partner and Promote," and this exchange of money for promoting business products and services is how bloggers or YouTubers make their money.
For affiliate marketing, the business you promote will supply you with a unique link that you can attach to your written descriptions of the product or service. That link allows the merchant to track people who click on it from your blog or YouTube channel.
If any of those people buy the product or service, you receive a commission from the merchant. Generally, the commissions are small, but if you have hundreds of thousands of visits to your blogs, you have opportunities to earn lots of money.
For sponsorships, you can promote certain brand-name products within your videos in exchange for significant compensation from the manufacturer depending on the scope of the project and the potential number of people who watch your video.
However, manufacturers usually only offer this opportunity to YouTube influencers who have hundreds of thousands or millions of followers. In general, this is not an opportunity for people just beginning their YouTube videos or for people who post videos sporadically or rarely.
Digital Products
Another way to earn a passive income is by creating and selling digital products. For these, you may put in significant time and money to create the product, but once you've made it, it can sell indefinitely with little or no more work on your end.
Digital products you can create and sell include logos, graphic designs, images, fonts, photographs, templates, etc. When your product is complete, you choose whether you want to sell it as a standalone product or as part of a package.
Then, you can offer your downloadable product directly to customers through online vendor websites like Etsy, you can copyright and brand your product to offer it exclusively on a membership site like Adobe does, or you can list it on a site like Shutterstock for commission earnings when people purchase and download it.
Digital Tools and Apps
Similarly, you can create digitals tools and apps to sell through your own website or to sell to big name companies for them to offer on theirs.
Examples of digitals tools include design softwares like silhouettestudio®, editing tools like Grammarly, antivirus software like Norton™, document creation software like Microsoft's PowerPoint®, and more.
Examples of digital apps include video games and social media platforms that people can download and play on their smart devices as well as programs designed to increase people's quality of life. You can create apps to help people budget their money or time, advertise for help wanted, monitor their health, track their diet progress, and more.
Information Products
Even if you don't create digital products or services, you can create other types of products or services that could sell again and again without hassle or expense to you.
If you have knowledge or expertise that others want and need, you could financially leverage your intellectual capital. Here are some of my favorite ways to do that:
Write a book. Sell printed copies and E-books!
Write an educational course. Sell printed copies in textbook form or offer it for sale online through sites like Teachable, Coursera, or Upwork.
Speak at or offer seminars.
Offer audio-visual recordings of your seminars as webinars.
Write songs or lyrics.
Compose music.
Make Money While You Sleep
Creative, artistic, and smart people don't have to be starving artists or college professors. Your skills and knowledge can be turned into a product or service that will make you money for years to come.
By investing some time into the initial creation of your product or service, you can reap rewards indefinitely!
If you don't have the skills or knowledge to turn a product or service into passive income, don't fret! With a little or a lot of cash, you can make advantageous investments to earn money while you sleep.
I'll give you some of my favorite ways to leverage your cash in my next blog, so be sure to follow me there!