Make Money While You Sleep!
Part II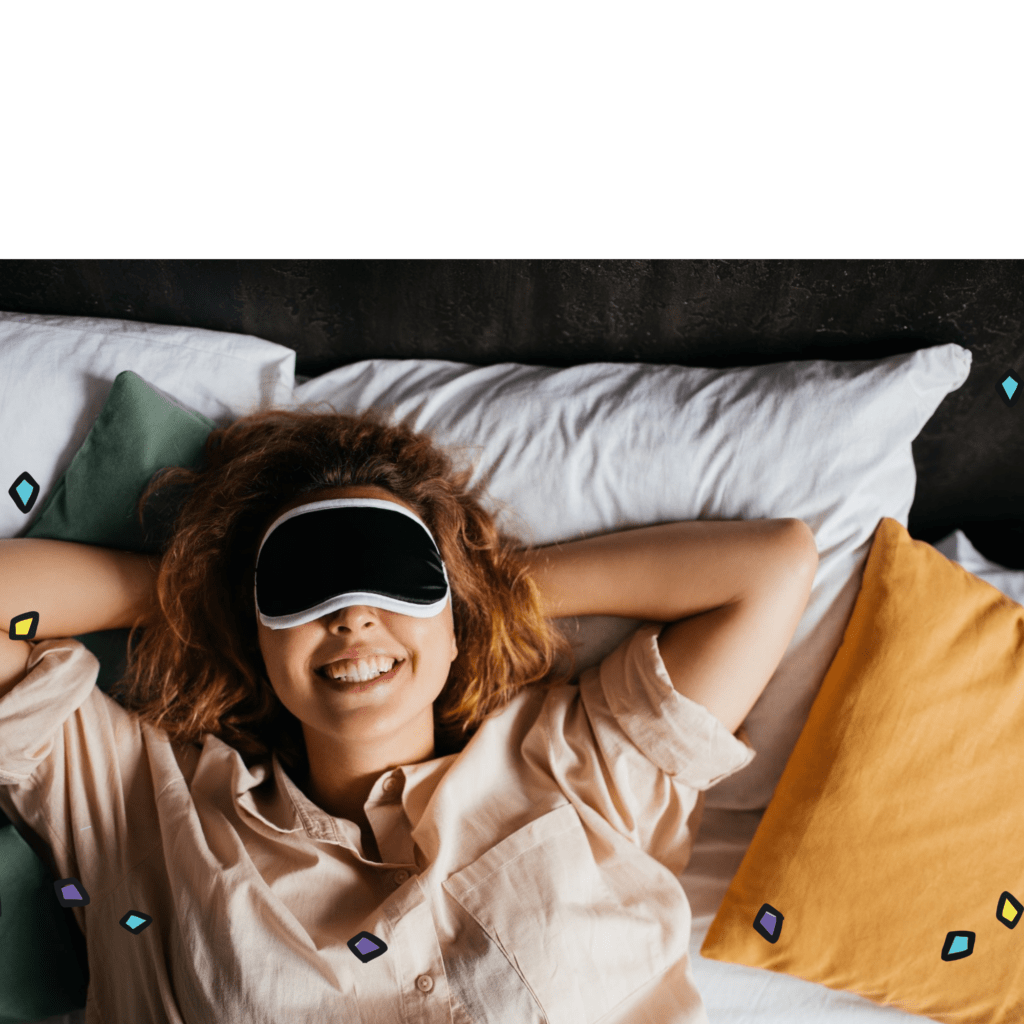 Money seems to make the world go around. In particular, business owners' desire to make money seems to motivate their actions and consume their thoughts.
The amount of income business owners make versus the amount of expenses they have often affects or determines their ability to keep their businesses cash solvent and profitable.
Thus, many business owners dream about winning the lottery so they can live a life of leisure without having to worry about whether their businesses are lucrative or not.
For almost every business owner, though, winning the lottery is a pipe dream… but making money in their sleep is not! 
Making Money in Your Sleep is Possible
In a recent blog post, I discussed the difference between active income and passive income. To summarize, most people earn a traditional income where they provide services or products in exchange for pay.
You can earn passive income - one that doesn't require them to be actively involved in the day-to-day operations of a business. As a business owner, you can create or invest in something that demands up-front time or money but that pays you dividends into perpetuity.
In Part I of this blog series, I talked about types of products and services you can offer to make money in your sleep. In this concluding Part II, I'm going to give you examples of ways you can invest money to make money.
4 Investments that Might Provide You with a Passive Income
Rental Properties
If you have cash capital in your business, you might want to invest in real estate. Instead of renting office space, consider buying the building you want for your business. Then, rent out spare office or warehouse space to other businesses.
Typically, renters pay on a monthly basis, so your business could earn a steady income through that real estate investment. With the money you make from other businesses' rent, you could cover the building's loan payments and maintenance costs. You can even save money to purchase other commercial buildings to lease to business owners.
Just remember, as a commercial landlord, you will be responsible for preparing and implementing reasonable contracts between your business and those who are renting from you.
You need to set rental terms and payments and have provisions built into the contracts to protect you from liabilities and lawsuits. You must also establish which maintenance issues are your responsibilities as a landlord and which should be taken care of by your tenants.
Rentable Business Assets
If you like the idea of residual rental income, but you aren't ready to be a commercial landlord, you might be able to rent assets your business owns to other business owners.
Depending on how unique, large, valuable, specialized, or well-kept your items are and how others need them, you could make a little money here and there, or you could earn significant passive income.
Examples of business assets you can rent to others include (but are not limited to):
Vehicles like trucks, 18-wheelers, or travel trailers.
Equipment like dump trailers, earth movers, tractors, skid steers, or fork lifts.
Commercial kitchen space or appliances.
Storage pods, units, or space.
Medical laboratory space and equipment.
Before you rent your business's assets, be sure you talk with an attorney and an insurance agent to protect yourself from liability. You might need to take out additional insurance products or draw up official documents to spell out renters' rights and responsibilities.
Business Franchising
If your business is booming, you might be able to make a passive income off of it by turning it into a franchise. That way, you can open multiple locations and reach a broader customer base without having to run each business's operations yourself.
To make franchising successful, you will have to put time and money into trademarking your brand and making your business model replicable. As a franchisor, you will also need to prepare a training program for your franchisees to set them up for success.
Franchisees will pay upfront fees to purchase rights to your branding, trademarks, business models, and training programs. Then, they will pay you royalty fees on a monthly basis based on their locations' earnings.
High-Yield Savings Accounts
Maybe rentals are not the way you want to make money in your sleep. Not a problem!
Frequently, you open a business savings account when you open a business checking account at a bank. That way, you can transfer money between accounts quickly and easily. Additionally, you can keep low minimum balances and withdraw money any time you want.
In exchange for the financial freedom a traditional savings account offers, though, the interest you can earn is relatively low. On average, you typically earn an annual percentage yield (APY) of approximately 0.06%. That means that if you invest $10,000 in a regular savings account, you will earn around $6.00 in a year. If you're trying to earn enough passive income to live off of, that $6.00 is not going to cut it.
However, with the emergence of Internet-only banks and online banking, some banks now offer higher yielding savings account rates to attract business customers. According to Investopedia, a high-yield savings account can typically pay 20 to 25 times the national average of a standard savings account.
If you multiply the annual percentage yield of 0.06% a traditional savings account earns by 25, you get 1.5%. Thus, instead of earning $6.00 yearly like a regular savings account, a high-yield savings account could earn you $150.00 yearly from your $10,000 investment.
Sure, $150 a year isn't going to make your business loads of money, and it's not enough to fund your business on its own. However, if you combine that $150 a year with lease and rental income, your ability to earn a passive income increases much quicker than it would at $6.00 a year.
Start Investing!
Whew! Are you confused yet? Don't be. For those of you who don't have the time or energy to do the amount of research required to select the "right" investments, we can help!
We have years of experience under our belts, and we love helping business owners manage their finances and grow their money.
Each situation is unique, and general recommendations we've made in this blog may not be best for you and your business, so call us today to find out what's best for your business!